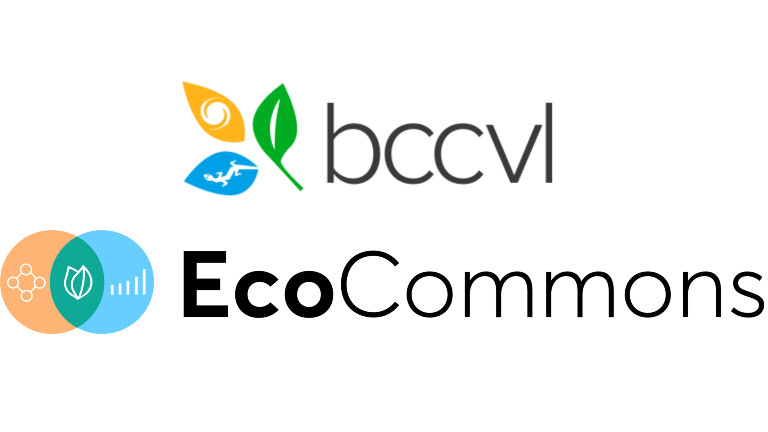 EcoCommons has successfully integrated the groundbreaking functionality of our predecessor platform, the Biodiversity Climate Change Virtual Laboratory (BCCVL).
The migration marks a big moment for EcoCommons which will now provide improved and faster versions of all the tools you once found on BCCVL as it becomes the platform of choice for analysing and modelling ecological and environmental challenges.
The new 'BCCVL Modelling Wizard' on the EcoCommons platform will include popular point-and-click experiments such as the Single- and Multi-Species Distribution Models, Species Traits Modelling, Migratory Modelling and Climate Change Projections.
As all the hard work that went into BCCVL is now part of our new platform, this is a perfect opportunity to give thanks to BCCVL and all partners involved in it over the years.
BCCVL started life as a 'one stop modelling shop' that simplified the process of biodiversity-climate change modelling and after nine years of service it was officially shut down on 8 July 2022.
It played a significant role in the creation of EcoCommons and has enabled our community of researchers to do some amazing work. To celebrate its importance, we reached out to users of the platform to find out how it transformed climate change modelling and how EcoCommons will take that even further.
"The BCCVL took out nearly all the technical drudgery users commonly faced when running species distribution models. It opened the field to a whole new array of researchers who understand the systems they are working on, but do not have the technical skill-sets or hardware to properly answer their questions," said Shawn Laffan, Professor at UNSW Sydney's School of Biological, Earth & Environmental Sciences.
He added: "As an evolution of the BCCVL, EcoCommons supports the full spectrum of researchers, from the non-technical who want good results without the need to code, to those comfortable working 'closer to the metal' and building their own tools. It offers an exciting opportunity to teach the next generation of ecosystem modellers."
Professor Brendan Mackey Director of the Griffith Climate Action Beacon (CAB) at Griffith University, was involved in the creation of BCCVL and EcoCommons.
"We wanted to lower the bar in terms of accessibility, but at the same time raise the bar in terms of the quality of the modelling—ultimately providing a more rigorous approach. Essentially the BCCVL enabled us to ask questions that we couldn't ask before," he said.
"EcoCommons will raise the bar for species distribution and related ecological modelling and provide a platform for Australian researchers to access trusted species distribution and environment/climate datasets, modelling tools, and training resources to produce research that informs environmental policy," he added.
Join us for the public launch of EcoCommons on 29 November which is free and open to everyone.